​
​ Family Faith Formation Program for Grades 1 through 5
​The Family Faith Formation Program at Mary, Mother of the Church Parish is a program which refreshes and renews the faith of the entire family. A Family Faith program is meant to enable Catholic parents to be the primary educators of faith to their children. We hope to equip the parents to fully pass on to their children the tradition of their Catholic Faith. The beliefs of the children reflect the beliefs of the parents. We hope you will find our program informative and fun for both you and your children. Classes are at SS. Peter and Paul Church Hall from 6:00 to 7:30pm​
In addition to our monthly sessions, there are take-home packs which we encourage you to read and of course........ ATTENDING mass, as the
​ Eucharist is the center of our faith.
NOTE: Just a reminder, the Family program is for parents and students in grades 1 through 5 only NO younger children. I am very sorry that we are unable to accommodate younger children in our program. This is a class for both the parent and the 1st through 5th grader and students must be with their own parents. Thank you.
Family Catechesis Program
for grades 1 through 5 AND parents
Faith Formation Program
Grades 1 through 5​
Fran Walsh - Director​ of Religious Education
203-756-7919

_______________________________________________________________________________________________________
For information on 6th, 7th, 8th grade, Communion & Confirmation --see drop down menu under Religious Ed.
Family Catechesis Program
2018 - 2019 Calendar
Classes meet at SSPP Church Hall
6:00 to 7:30pm
October 9th or 11th
November 7th or 8th
Note: This month only....class on Wednesday or Thursday

due to Election day - same time
December 4th or 6th
January 8th or 10th
Family Fun Night (see link to left)

February 5th or 7th
March 5th or 7th
April 9th or 11th
Classes meet at SSPP Church Hall
6:00 to 7:30pm
REGISTRATION FORMS ON LINK BELOW
Registration for 2018-19
If you are new to our program or know someone who would like to join us, please call the Rectory, 203-756-7919
ask for Fran and I'll be happy to talk to you and get you registered!
ABOUT FAMILY CATECHESIS
I recently saw this question asked and answered in a church bulletin:
Question: Father, at a recent baptism, I heard about the parents, not the Church being teachers of the faith. Can you explain this?
Answer: One of the final blessings given at baptism might be a blessing for fathers. It includes this line: "fathers and mothers" will be the first teachers of their child in the ways of the faith. May they also be the best teachers, bearing witness to the faith by what they say and do, in Christ Jesus, our Lord." This blessing reminds parents of their unique calling to bring their children to God. They are not alone though... the Church stands by them to help, especially with a program like "Family Catechesis". We also add to it through the mass. Parents, appreciate the wonderful vocation you have, and know we are here to help in any way we can.
Registrations for
2019-2020
come out in August

2019-2020
Family Catechesis Theme for next year is:
The Seven Sacraments
You're going to love it!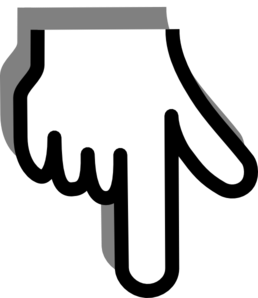 JESUS IS CALLING
Keep listening for His call.
Our Program
for the year is..

COMPLETE!
Hope you enjoyed our journey through the Liturgical year.