There is no right way to do a wrong thing hmmmmmmm
9th Grade
​Confirmation Page
The 9th Grade is the 2nd year of our 2 year Confirmation Program. The 8th grade must be completed before taking the 9th grade


Confirmation 2021-2022

CALENDAR
Confirmation students meet one Thursday Night a month at SS. Peter & Paul Church Hall

6:30 to 7:45pm
October 14, 2021 - slight change....same date & time but
we meet upstairs in the church for this session
grades 7,8 & 9 meeting together for 1st session.
November 18, 2021
NEW NIGHT FOR DECEMBER IS Wednesday Dec, 15th

January 2022 - class is On-line - The link to the January online session has been emailed to you. Let me know if you didn't get it. It's fun and informative and our faith! Enjoy!
February 2022 - Class is on-line - the link to the February session has been emailed to you. Enjoy, it's a good one!
March 17, 2022 - Back at SSPP Church Hall
April 13, 2022
(This is a Wednesday night 6:30 to 8:00pm)
@ SSPP Church Hall with a Special Guest presenter
Student and Parent attend this excellent class
More info to follow!
.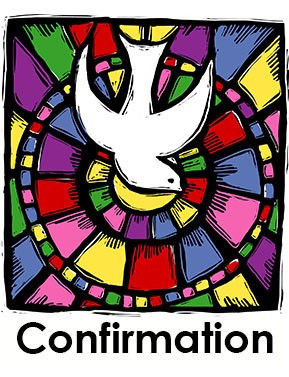 Click on the boxes below for info
Confirmation Retreat
Each year we have a retreat for the Confirmation students. This won't be until spring or fall of 2022.
Plenty of advance notice will be given. Thanks!