Mary, Mother of the Church Parish
First Reconciliation and First Communion Program
Director Faith Formation - Fran Walsh
Instructor: Cindy Tomkowicz - Religious Education Program
​Sacramental Program
​Students receive the sacraments of ​ Reconciliation and First Communion
in the 2nd Grade​. The Archdiocese of Hartford requires that students complete at lease 1 year of Religious
Education before receiving these sacraments.
A copy of child's Baptism certificate is required before receiving these sacraments.​​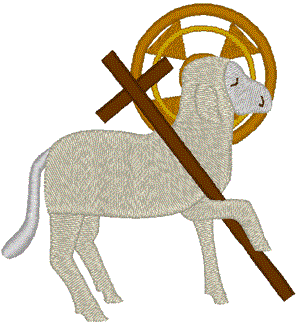 Any Questions......on anything......anytime
Call Fran or Cindy anytime at the Rectory: 203-756-7919
or e-mail: stspeterpaul5@gmail.com
YES, it's theReal Thing!
We celebrate Christ's passion, death and resurrection at every Mass. Jesus said "Do this in memory of me." It is very important that your child understands that during the consecration of the bread and wine, through the words of Christ and the power of the Holy Spirit a change of the whole substance occurs and the bread and wine become the ACTUAL Body and Blood or our Lord Jesus Christ. The bread and wine are no longer just bread and wine it is "Jesus", the Eucharist, the center of our Faith!
Welcome 2nd graders to a very special year
The Archdiocese of Hartford requires that students have completed 1 year of a program before entering the "Communion Program"

2nd grade student receive both the sacrament of
First Reconciliation and

First Communion
Both of these sacraments are celebrated in the spring of 2022
the date will be advised
Joyous First Communion May 7, 2022
Thank you parents, grandparents, god-parents and all family members who share your faith with your children. You pass to them the greatest gift you will ever give them.....The Body, Blood, Soul and Divinity of Jesus.....to say nothing of eternal life! Nice job!!