Mary, Mother of the Church Parish
First Reconciliation and First Communion Program
Director Faith Formation - Fran Walsh
Instructor: Cindy Tomkowicz - Religious Education Program
​Sacramental Program
​Students receive the sacraments of ​ Reconciliation and First Communion
in the 2nd Grade​. The Archdiocese of Hartford requires that students complete at lease 1 year of Religious
Education before receiving these sacraments.
A copy of child's Baptism certificate is required before receiving these sacraments.​​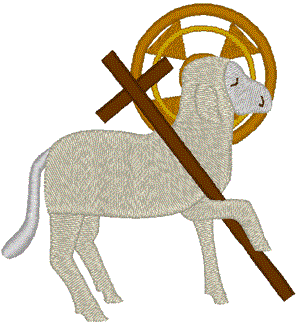 Any Questions......on anything......anytime
Call Fran or Cindy anytime at the Rectory: 203-756-7919
or e-mail: stspeterpaul5@gmail.com
YES, it's theReal Thing!
We celebrate Christ's passion, death and resurrection at every Mass. Jesus said "Do this in memory of me." It is very important that your child understands that during the consecration of the bread and wine, through the words of Christ and the power of the Holy Spirit a change of the whole substance occurs and the bread and wine become the ACTUAL Body and Blood or our Lord Jesus Christ. The bread and wine are no longer just bread and wine it is "Jesus", the Eucharist, the center of our Faith!
First Communion Information
Ceremony Date - TBA
Time: 11:00am
It's a mass and takes about 1 hour
Light reception following ceremony
DRESS


Girls: White dress, socks or stockings whichever you prefer. Veils are optional and just no gloves during the ceremony
BOYS: Navy dockers, long sleeve white shirt and white tie. Dark shoes. Jackets/suit optional
UPDATE INFORMATION APRIL 2020
A lot has certainly changed due to the
COVID quarantine of 2020!
Although dates will be shuffled, rest assure, one way or another.....

these little ones will still receive their
First Holy Communion this year!!
Please read Fr. Lavorgna's letter on the
link below.
Cindy, Fr. Lavorgna and I will keep you updated as we get updated information from the Archdiocese.
Hang in there, continue to pray and
make the best of this time but
stay safe!!!
If you missed the orientation meeting.....
Please call the rectory at 203-756-7919 and meet with Fran or Cindy any afternoon
between 12:00pm and 4:00pm to get your orientation packet.