There is no right way to do a wrong thing hmmmmmmm
9th Grade
​Confirmation Page
The 9th Grade is the 2nd year of our 2 year Confirmation Program. The 8th grade must be completed before taking the 9th grade
Ultimately we all answer for our life before God. The priest and the homily cannot be the reason you go to church or not, service requirements cannot be the reason either. The time involved shouldn't be the reason you don't go, it has to come from your own value of your relationship with Jesus and the Church He founded. We really take a look at this in our program but ultimately it's for you to consider (and I always rely on that little nudge from the Holy Spirit)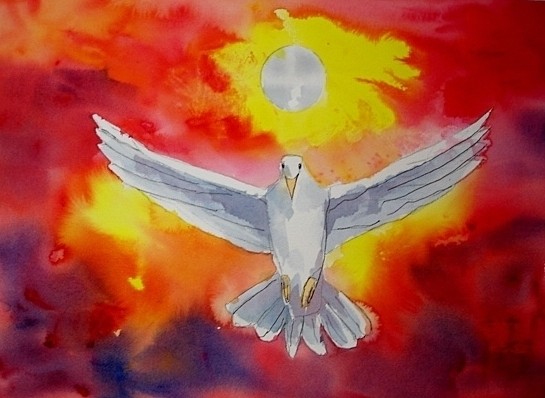 Confirmation 2020-2021

Our Confirmation Program this year is a "Home Based" Program.
Once you register for the program you will receive a link via e-mail to our entire Faith Formation Program.
9th Graders follow the Family Program as well as an additional
page on our new platform....padlet.
Students are Confirmed in the fall of 10th grade
Just a note

Because our program is "Home Based" this year, it will require YOU to show a desire to receive this very special and precious sacrament.
I know you will find the lesson enjoyable and easy to understand on the new platform.
If you every have any question or want to chat on any of the topics I will always be available to you! You can call or e-mail any time!
203-756-7919 or stspeterpaul5@gmail.com
Hopefully before the end of the session we will be able to gather for a few sessions.
Good luck....you got this!!!!
(P.S. Holy Spirit.....be with them!)
April 2021, our final lesson is on padlet