There is no right way to do a wrong thing hmmmmmmm
9th Grade
​Confirmation Page
The 9th Grade is the 2nd year of our 2 year Confirmation Program. The 8th grade must be completed before taking the 9th grade program. Students are then Confirmed in the fall of 10th Grade. Classes meet at SSPP Church Hall
The name of your child Sponsors is due immediately if you have not submitted it yet and a copy of their baptism certificate. Thanks!
Ultimately we all answer for our life before God. The priest and the homily cannot be the reason you go to church or not, service requirements cannot be the reason either. The time involved shouldn't be the reason you don't go, it has to come from your own value of your relationship with Jesus and the Church He founded. We really take a look at this in our program but ultimately it's for you to consider (and I always rely on that little nudge from the Holy Spirit)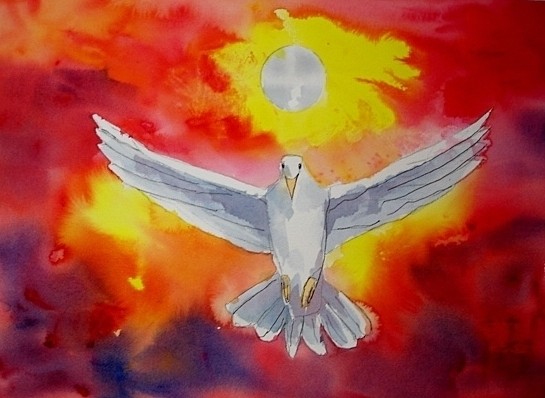 See Confirm Service Page
on this web-site

for Service opportunities

St. Augustine's Prayer to the Holy Spirit

Breathe in me O Holy Spirit that my thought may all be holy. Act in me, O Holy Spirit, that my work, too, may be holy.
Dray my heart, O Holy Spirit, that I love but what is holy. Strengthen me, O Holy Spirit, to defend all that is holy. Guard me, then, O Holy Spirit, that I always may be holy. Amen

Confirmation
2020 Ceremony
Ceremony: 7:00PM for both
Thursday October 1, 2020 Ceremony
for students last name (A thru J)
Friday October 2, 2020 Ceremony
for students last name (K thru Z)
Ceremony held at SS Peter & Paul Church
67 Southmayd Rd.
Waterbury, CT 06705
Confirmation Rehearsal

Wednesday September 30th 6:30pm
in SSPP Church and ALL STUDENTS ATTEND (both groups)
This rehearsal is for student and sponsor or parent stand-in only
Additional Information

The sacrament will be celebrated outside of Mass. Fr. Lavorgna will preside during the ceremony and confer the sacrament of Confirmation.

Confirmation candidates will sit in the pews with their family and sponsors.

If sponsors are unable to attend, a parent may stand in as the proxy.

Each family will have their own pew and we will be socially separated according to the guidelines of the Archdiocese of Hartford.

Everyone in the church needs to wear a mask at all times.

There will be no reception this year.